Social Media Visual Content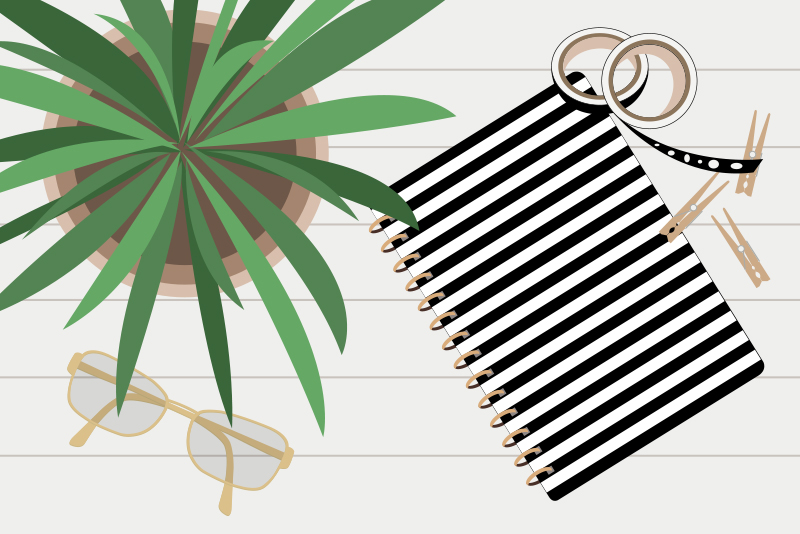 designing and preparing visual content graphics with online graphic design apps
Animated Instagram - Examples

When you think of Instagram, do you think of animation? Well, animated Instagram visuals are becoming very popular. Here are a few tips you should keep in mind when creating your own animated Instagram visuals.
Bokeh Background for Instagram

Let's add more details to our Bokeh background, which we will use as a background for an Instagram video holiday message. Then, we will try an alternative method to create a different style Bokeh, by starting with a render of fibers instead of clouds.
Designing Social Media Video Templates

My first step in creating an animated social media video template is to divide the video into scenes. Some animators like to use storyboard software for this. However, I like to create animation mockups, as I find them more useful than static screenshots and text.
Grayscale Bokeh Texture in Photoshop

In this tutorial, we will create a grayscale Bokeh graphic, which can then be used, along with the layer blend mode in Photoshop, to create a Bokeh to work with any color scheme.
How to Post Video to Instagram

Instagram supports .mp4 and .mov video formats. Most Instagram videos are in the .mp4 format. Artists on Creative Market, Etsy and other marketplaces sell many videos for use on Instagram. If you plan to upload a video to Instagram via your mobile device, here is how.
Introduction to Canva

Canva is one of the most popular free online graphic design software apps. Use Canva to design anything from social media graphics to print invitations. Start from scratch or use one of the thousands of templates. Canva has a free forever plan as well as their Canva for Work monthly plan.
Landscape by Sprout Social

Sprout Social has a free tool that will save you time creating graphics for social media. With this tool, you can resize one image to fit all of the suggested dimensions for the most popular social networks, including Twitter, Facebook, Instagram, LinkedIn, Google+, Pinterest and YouTube.
Online Graphic Design with Canva

Canva has taken graphic design to a new level with over 60,000 free templates and 3 million images and other design elements. Canva will continue to increase their library of free design elements for their online graphic design app. Here are just a handful of Canva's design resources.
Post Featured Images

Now that BellaOnline has upgraded to a mobile friendly responsive layout, each article needs a featured image. If you are familiar with Wordpress, you know about featured images. A featured image represents the contents of the article.
Repeating Animation in Motion

There are several methods to loop a behavior in Apple Motion. But if you want complete control over the animation, you can build it using keyframes and the timeline and loop/repeat the animation using the Keyframe Editor. Let's walk through the steps.
Review - Adobe Spark

Adobe Spark was released last year. It's a combination of a web app and three mobile apps, for DIY graphic design for social posts, mini webpages, video and much more. With the cloud, your projects are available on both the web platform and the mobile apps.
Social Media Graphic Templates

One task that takes up a lot of time is creating social post graphics for all of your blog articles. Whether you are using Canva, Adobe Spark or Photoshop on your computer, starting with a custom template can shorten this task to just a few clicks. So what should you include in a template.
Social Media Post Images & PSE Organizer

This is the first of several tutorials about how to use Adobe Photoshop Elements to create social media graphics. Whether you are using social media images to brand or market a business, blog or for another reason, you can create them in PSE.
Using Backgrounds in Canva

In this tutorial, we will learn how to work with background graphics in Canva. The project is a Save the Date announcement for Instagram. Our first step is to start a new project, which will give us a new blank Instagram template.
Websites For Free CC0 Images

When it comes to using free images for your social visuals and other projects, there are many websites that offer free or paid-for images. If you are like me, you have a small budget and can't take great photos. These websites become very important. Let's take a look at a few of my favorite sites.
What Is Instagram Archive

Are you changing the theme of your Instagram feed? Or maybe you have older posts that are just outdated? Well, Instagram has a new feature that can help you organize and maintain your feed.
Working With Shapes In Canva

Adding shapes to your design is one way to make it different from all the others. This is especially true when you combine shapes to create custom design objects. Let's discuss how shapes work in Canva.
Editor's Picks Articles
Top Ten Articles
Previous Features
Site Map
Content copyright © 2018 by . All rights reserved.
This content was written by . If you wish to use this content in any manner, you need written permission.
Contact Diane Cipollo for details.